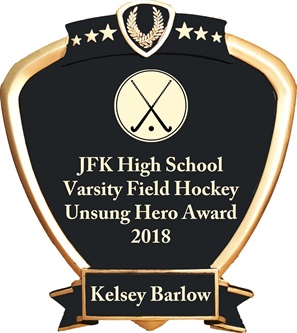 6" X 6 1/2" Black and Gold Resin Stand Up Trophy.

Price includes stock crossed stick logo or custom team/school logo.
If you are ordering more than 1 award, you can place the order for the amount of awards and e-mail the custom logo and engraving on a separate e-mail to /gallery/detail.aspx

Please include your name and transaction ID in the separate e-mail.
Refer to the UPS map using zip code 28403 for regular ground shipping days to your area.
***Please allow 3-5 business days to process plus shipping time***
FH561 Black and Gold Stand Up Crest Trophy
code: FH561
$18.95